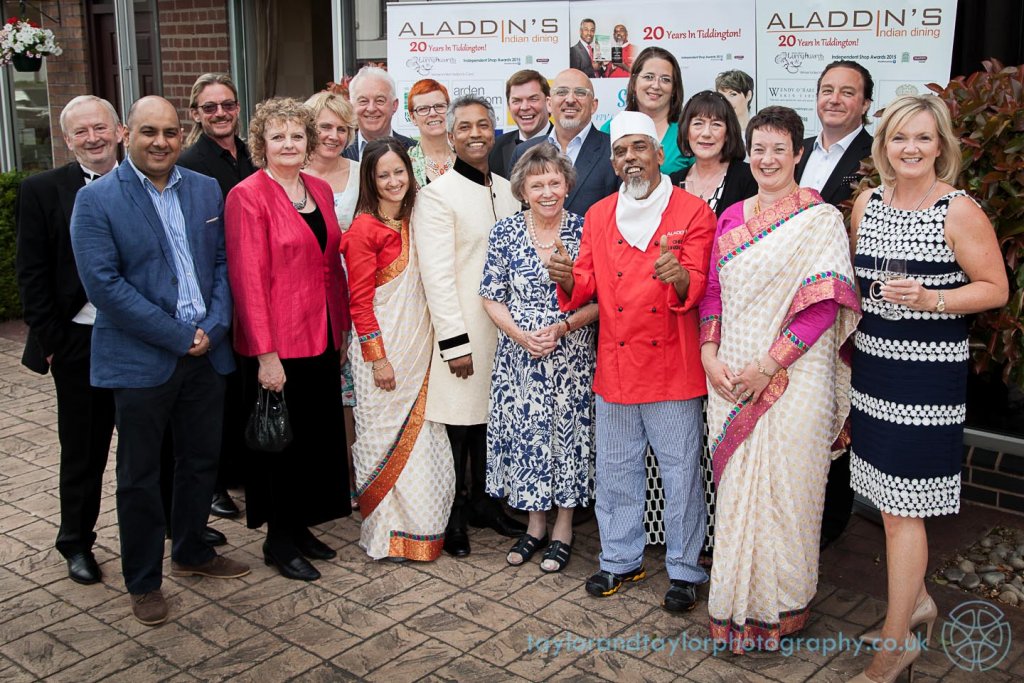 Aladdin's pay it forward charity
Organised By: Owners & Managing Director – Chef Ala Uddin – Head Chef Dhan Ali.
Evening Hosted By: Sally Bee – ITV Lorraine Show & Loose Women.
Chief Guests: Ian McDairmid – The Emperor Star Wars, Baroness Seccombe – Chief Whip House of Lords, Nadhim Zahawi MP – Stratford On Avon, Joanna Miles – BBC1 Midlands Today.
Main Sponsors: Geoffrey & Emma Lister – Listers Group Ltd, Nigel & Helen Walker – Arden Telecom, Margaret Moyley & Fasahat Naqvi – Barclays Bank BIrmingham.
Supported By: Mrs K. Vickery – Head Mistress of Alveston C of E Primary School, Steve & Steph Brooks – BBC Home & Garden Show, Cllr Kate & Mr Michael Rolfe, James & Nikki Holloway Conservative Office, Stuart Stanley – Retrorebel, Camilla Harrison, Debbie Seaborn & Eva Webster – Alveston Primary School (Friends of Alveston).