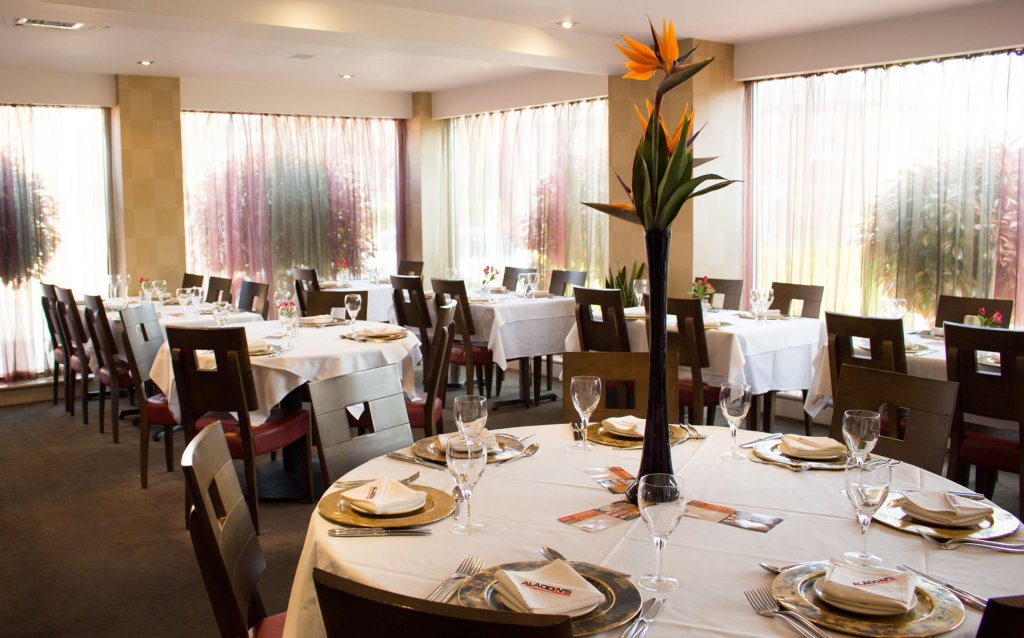 20 Years in Tiddington
A

laddin's

C

elebration

C

harity

D

inner

Friday 29th May 2015
Reception at 6.45pm – Carriage at 11.30pm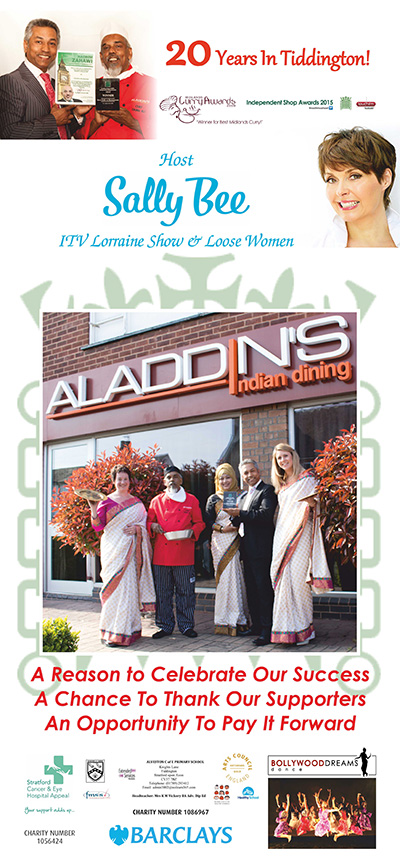 We are enormously grateful for the support we have had from the local community over the last 20 years, and we were thrilled to be nominated and then to go on to win the Stratford Upon Avon Independent Shop Award for Best Restaurant. We could not have done that without the support of local people and their families. We want to celebrate our success and good fortune, but we also believe in giving something back to those who have helped to get us to where we are today. For that reason, we are holding a celebratory evening in order to pay our good fortune forward. It should be noted that Aladdin's will not profit financially from the evening, and all funds raised will go towards the two chosen Charity's – Stratford Cancer & Eye Hospital Appeal & Alveston Primary School.
Come and enjoy an evening of celebration, which will include a complementary drink on arrival, Bollywood Dancers, a delicious 5 Course Buffet dinner specially prepared by our award winning Head Chef and his team. Complemented by a glass of red or white wine & Cobra Beer. Raffles and Auction will be held for the two worthy causes!
Tickets will be limited, so do please book early to avoid disappointment. Tickets can be purchased from the restaurant or by dropping an email to aladdins@hotmail.co.uk
Tickets: £30.00 per person – Dress : Black Tie
Please note: Payment must be made in full when Booking Tables. RSVP by Email: aladdins@hotmail.co.uk If you are not able to join us for the celebration you can always make a donation to the two charities or you are welcome to advertise your company logos on our pull up banner at a minimum charge of £50.00! Any further contribution will be very much appreciated.
We look forward to seeing you!